New additions to our Oxygen Collection

Timeless connections
We are excited to unveil the newest sustainable additions to our distinguished Oxygen Collection: the BREEZE ring, now available in both recycled sterling silver and 18k gold, as well as The Gasp earrings in silver (in large and small sizes), and the BLAST bracelet in recycled sterling silver. These refined add-ons seamlessly blend with the existing pieces in the Oxygen Collection, offering a variety of versatile options for crafting your own distinctive, enchanting ensembles.
Mix & Match
The expanded collection encourages you to mix and match, fusing gold and silver elements to create personalized looks that embody your unique taste. Designed with both sustainability and elegance in mind, these latest additions provide an eco-friendly way to elevate your jewelry collection while celebrating your creativity through the art of accessorizing.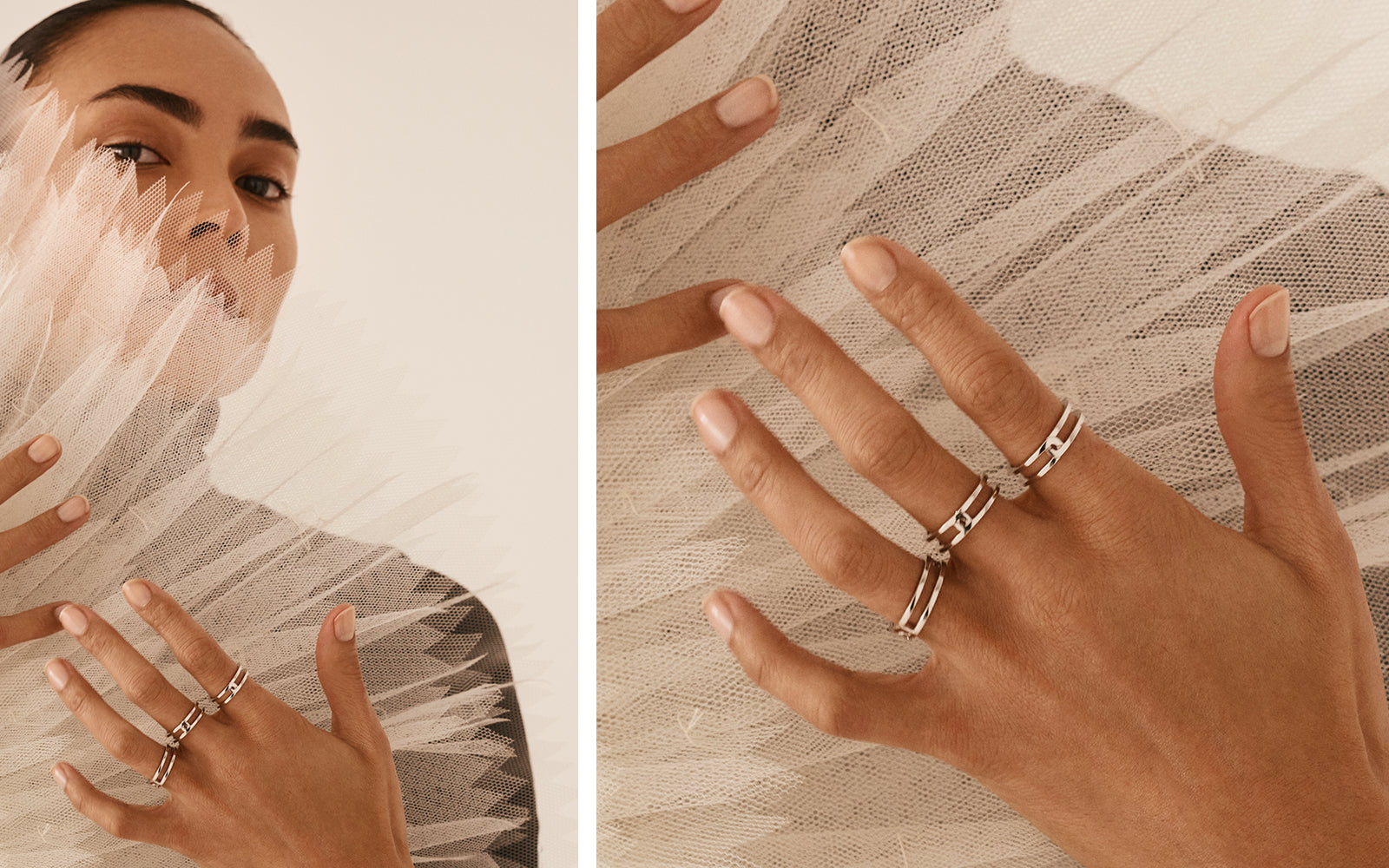 Discover endless styling possibilities
Explore the allure and adaptability of the Oxygen Collection's most recent sustainable offerings, and delight in the boundless possibilities of forging your signature style by integrating these stunning new pieces with your treasured favorites.
Newly updated Oxygen collection
Don't miss out on the opportunity to discover our captivating new add-ons to the Oxygen Collection. Embrace the perfect blend of sustainability and sophistication as you curate a look that's uniquely you. Explore all pieces from the collection here.