Introducing DORIC MEDIUM "ATHENA" Earring

Elegance Reimagined
Discover the allure of the DORIC MEDIUM 'ATHENA' Earring, a novel addition to our meticulously crafted collection. Available in both sterling silver and 18k gold, each adorned with three Mpingo insert stripes, the 'ATHENA' Earring is a harmonious blend of the ageless Doric architectural elegance and contemporary design. Its design, inspired by the tranquil imagery of a droplet nearing water, speaks volumes about the finesse and thoughtful craftsmanship that KINRADEN embodies.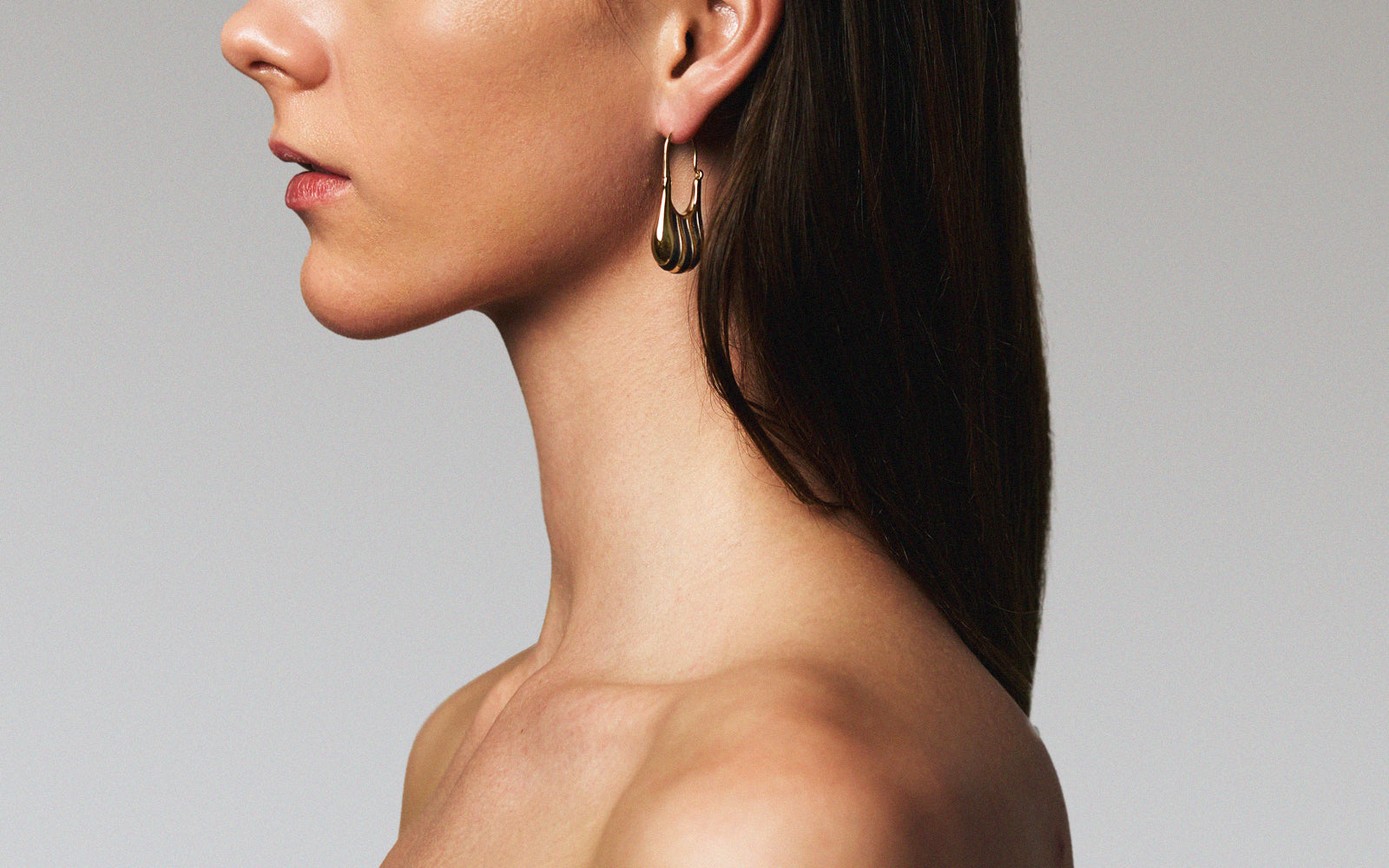 An Invitation to Timeless Style
We invite you to adorn your ears with the 'ATHENA' Earring, a piece that seamlessly transitions from day to night, adding a touch of elegance to any attire. Its classic yet modern design resonates with those who appreciate a blend of historical elegance and modern creativity in jewelry design. The 'ATHENA' Earring is not just an accessory; it's a statement of style, sustainability, and the enduring charm of thoughtful design. Join us in celebrating the launch of the 'ATHENA' Earring, a treasured addition to the KINRADEN legacy of sustainable luxury and innovative design.
Sustainable Luxury
The 'ATHENA' Earring is more than just a piece of jewelry; it's a narrative of our unwavering commitment to sustainability paired with innovative design. Crafted from either recycled sterling silver or 18k gold, and adorned with Mpingo, a material reflective of our eco-conscious ethos, this piece is a true embodiment of responsible luxury. The sleek stripes of Mpingo elegantly contrast against the lustrous metal, creating a visual intrigue that's both sophisticated and unique.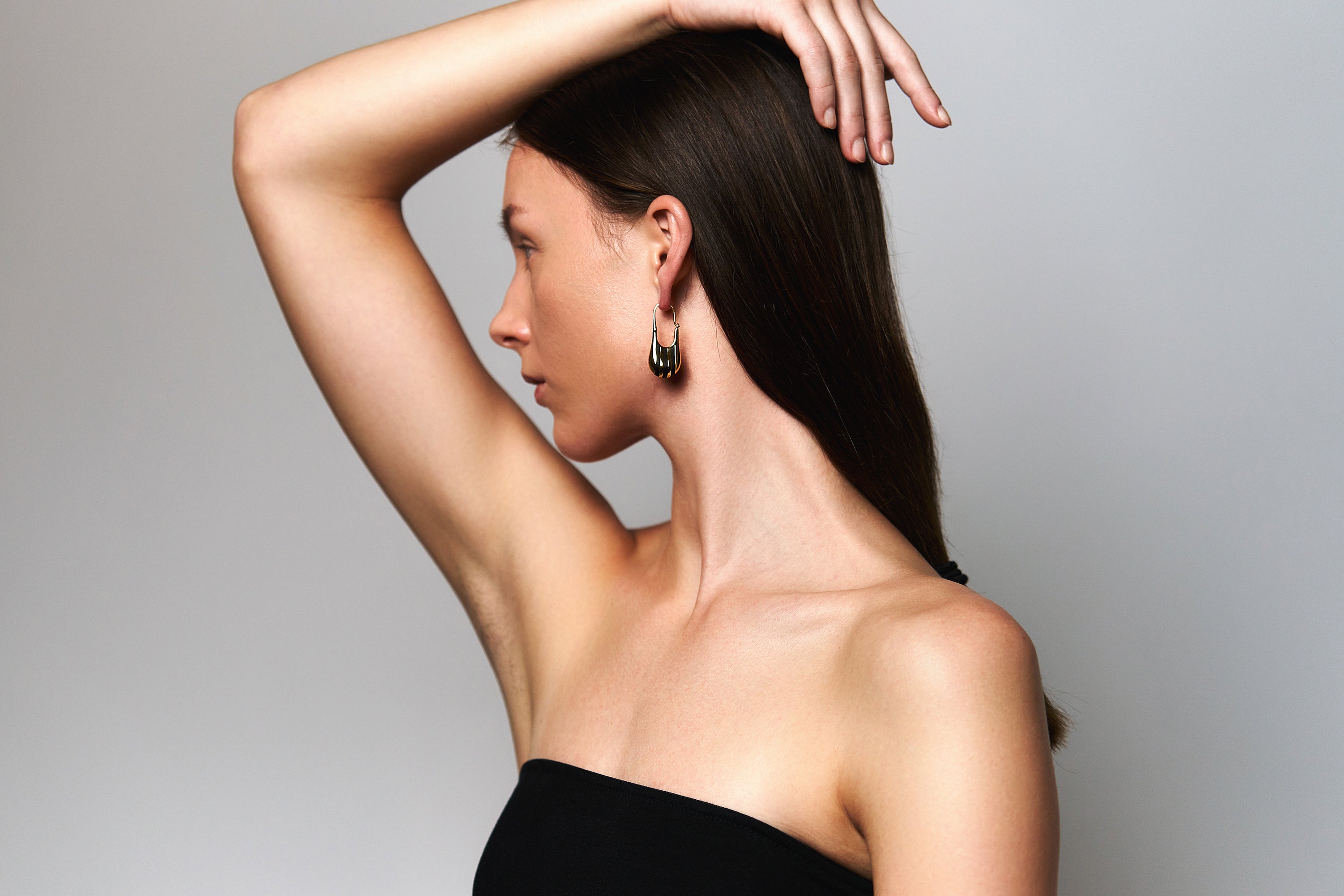 The Stilos Collection
Explore Dorics collection, where the elegance of historical architecture meets modern design in a symphony of sustainable luxury.